Tri-ply Stainless Steel 12 Non Stick Frying Pan
Sale price

₱1,849

Regular price

₱2,250

Unit price

per
Introducing our 12 Non-Stick Frying Pan, the ultimate solution for preparing large batches of food. Enjoy the luxury of excellent heat retention, ensuring your favorite dishes are cooked evenly every time. With its generous surface area, this pan accommodates more portions, making it perfect for busy households or entertaining guests. The long handle allows for easy stirring and flipping, while the non-stick surface guarantees effortless cooking and quick cleanup. Crafted with Tri-ply Stainless Steel and featuring the Whitford Eterna Coating, this frying pan is designed to impress.
Size: 30cm diameter, 6cm height

Tri-ply stainless steel construction ensures even heating and a durable, warp-resistant cooking surface.

Inner layer of 304 stainless steel provides excellent heat conductivity and resistance to rust and corrosion.

Outer layer of 430 stainless steel is induction compatible due to its magnetic properties.

Aluminum core enables quick and even heat distribution for precise temperature control and prevents hot spots.

Whitford Eterna non-stick coating offers exceptional durability and resistance to abrasion, making cleaning up a breeze.
Delivery information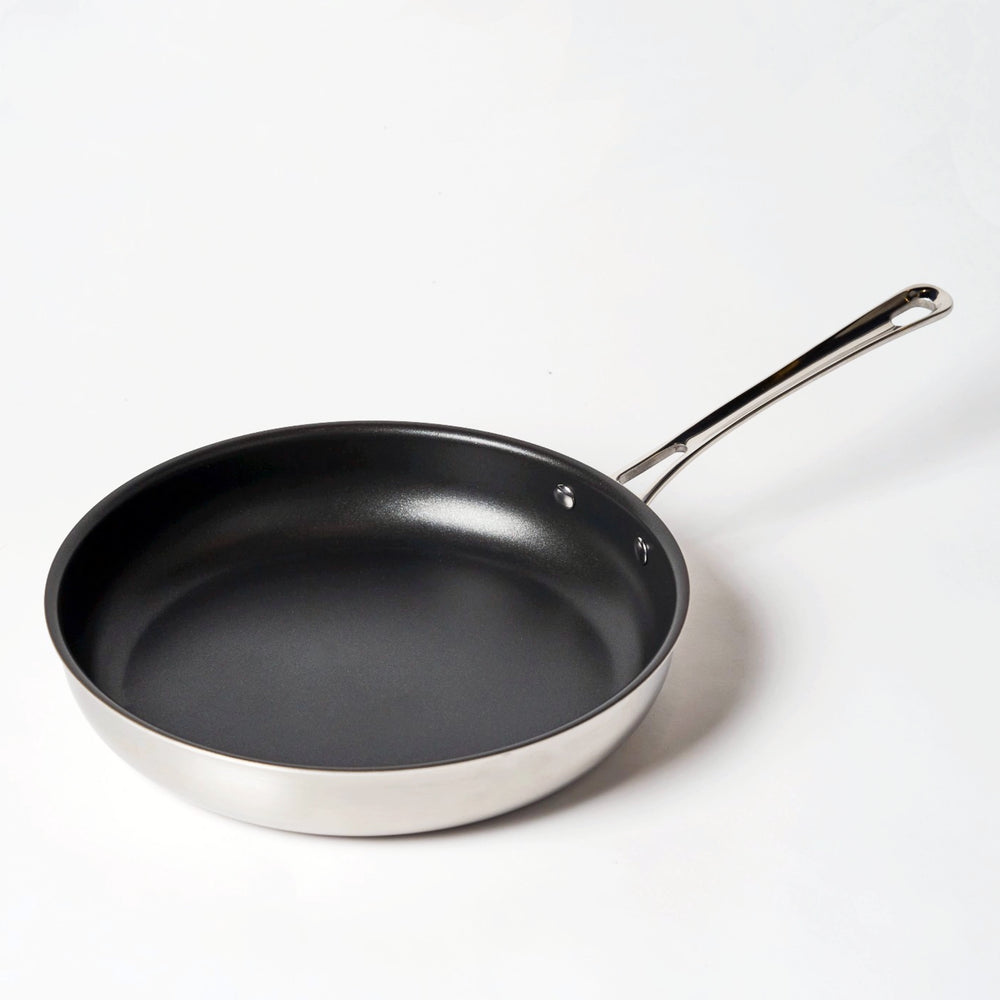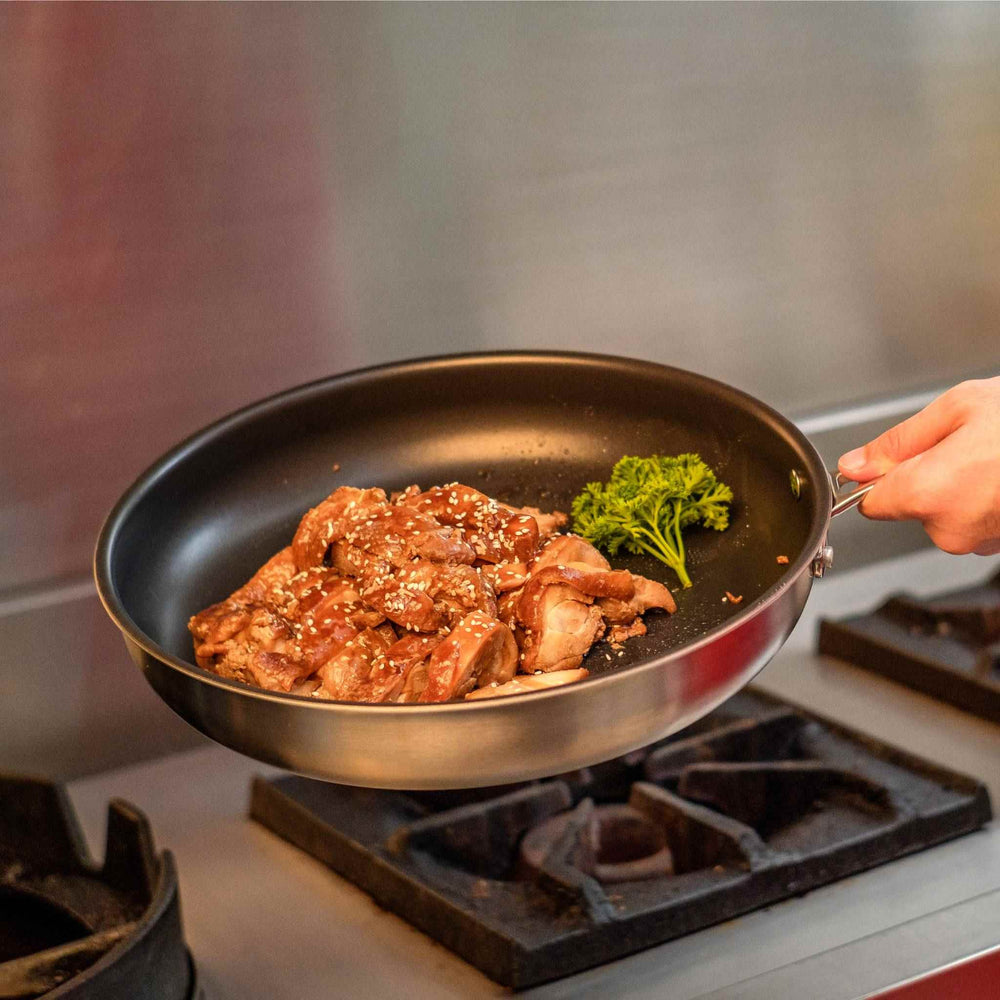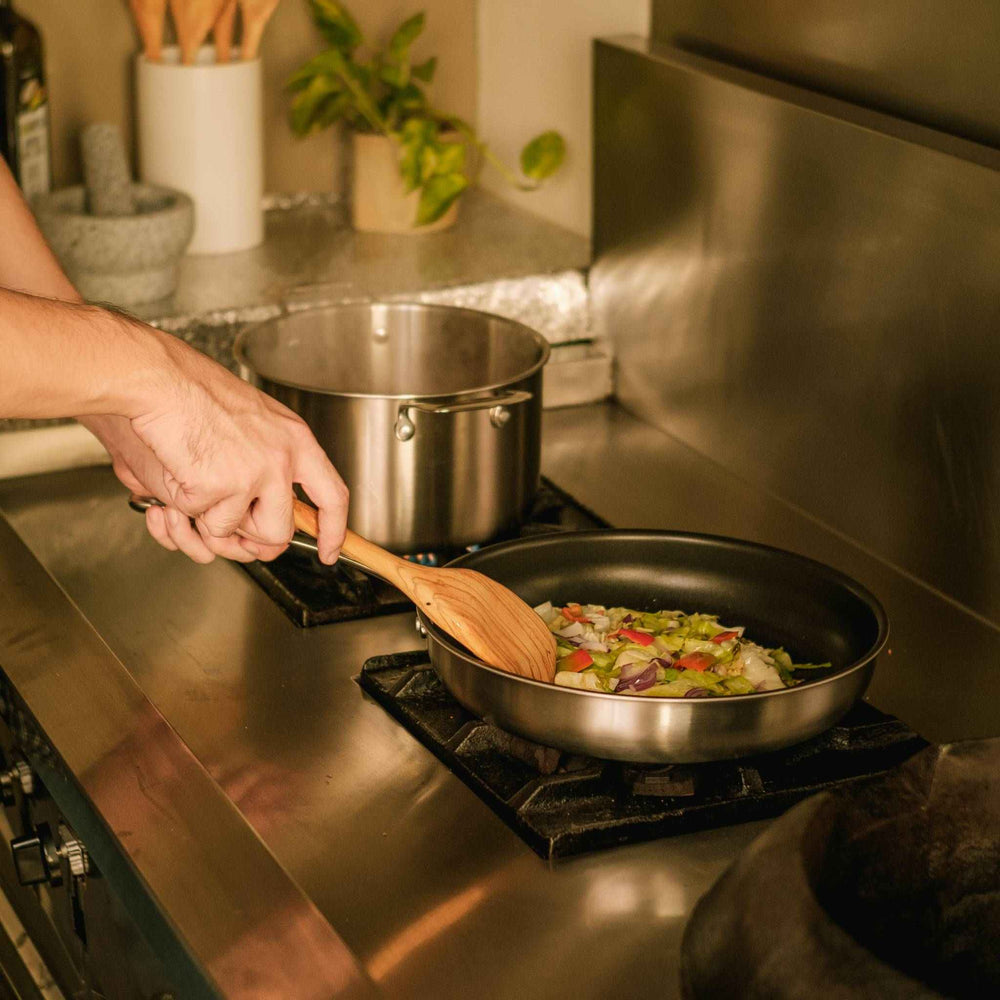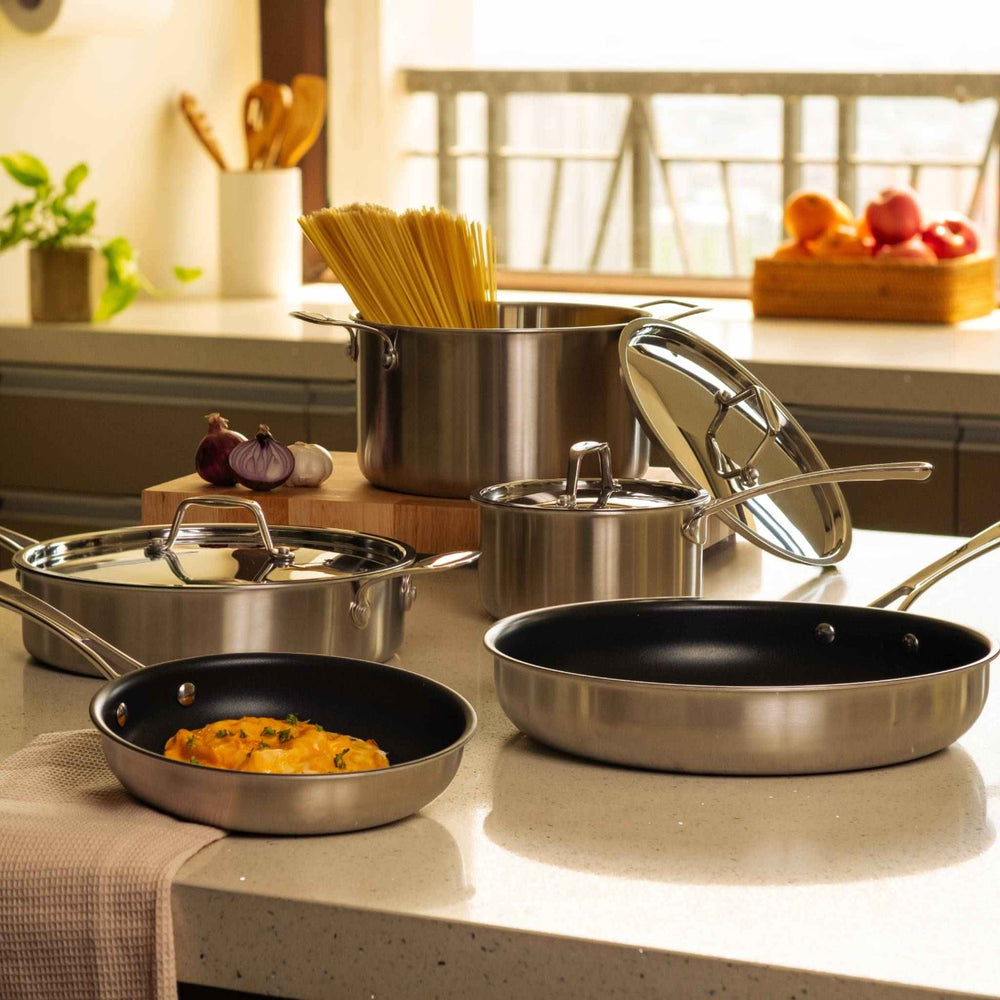 Delivery & Shipping

All orders are processed within 1 to 2 business days (excluding weekends and holidays) after receiving your order confirmation email. You will receive another notification when your order has shipped. 

There may be potential delays due to a high volume of orders or postal service problems by our 3rd Party Logistics Provider that are outside of your control.



Domestic Shipping Rates and Estimates

For calculated shipping rates: Shipping charges for your order will be calculated and displayed at checkout. 

Free shipping nationwide: for orders over ₱2,500

How do I check the status of my order?

When your order has shipped, you will receive an email notification from us which will include a tracking number you can use to check its status. Please allow 48 hours for the tracking information to become available. 

If you haven't received your order within 1-3 days (Metro Manila) and 5-7 days (Provincial) of receiving your shipping confirmation email, please contact us at customerservice@famco.com.ph with your name and order number, and we will look into it for you.
Frequently bought together
Product Details

Tri-ply stainless steel construction

Rust-resistant 18/10 stainless steel

Induction-compatible 18/8 magnetic stainless steel

Aluminum core for even heating

Whitford Eterna Non-Stick Coating

PFOA-free
Dimensions

Width: 31.5 cm
Length: 53.5 cm
Height: 6 cm
About the Material

18/10 is a term that refers to the amount of chrome (18%) and nickel (10%) in stainless steel cookware and silverware. The preferred material in most kitchens, 18/10 stainless steel is known for its resistance to rust and its high shine. It doesn't transfer any metallic properties to your food, so you can enjoy the full flavors and the nutritional values of your home-cooked meals.
Use & Care

Non-stick Use & Care

For best results when sautéing or searing, preheat cookware before adding food, but do not preheat an empty cookware:

Before you begin cooking, add a small amount of cooking oil

 

(Note: aerosol non-stick sprays are not recommended and may create a sticky residue which is difficult to clean if not washed promptly or overheated). Preheat for 1−2 minutes on medium heat. Add food and adjust the heat setting as needed.


Always use low or medium heat when cooking food. This helps preserve the nonstick surface.


Cleaning:
Before using all cookware for the 1st time, wash it thoroughly with hot soapy water to ensure it is clean. Dry completely before storing.

Do not use abrasive cleansers like steel wool, cleansers with chlorine bleach, or oven cleaning solutions as they may permanently damage the cookware.



Storing:
To help reduce scratches on interior coatings, place paper, cloth towels, or cookware protectors between cookware when storing.



Oven use
Cookware is oven-safe to 500°F (260°C). Glass lid is oven-safe to 500°F (260°C).
Broiler use
Never place this product under the broiler. The nonstick coating will be severely damaged.
Microwave and outdoor grill
Not microwave or outdoor grill-safe.
Non-stick sprays and oils
Do not use non-stick sprays on the cookware as they cause an invisible build up and impair the nonstick coating
performance. Do not overheat oil, butter, or shortening. This will create a sticky residue that will aect the release of the nonstick and result in a reduced life of the coating.
Utensils
Nylon, wooden, and plastic tools are recommended to maintain beauty of the stainless steel. Metal whisks and non-sharp metal utensils can be used, but may scratch the surface. In time, stainless will show wear from normal use.




More About the Product